Under the new Pennsylvania Uniform Trust Act, it is key that you have ongoing legal assistance for the administration of your trust.
Ensure that Your Final Wishes are Known and Respected
Your will is a legal document that tells your family and the courts what to do with your assets after you've passed. You can also convey wishes regarding your funeral arrangements and the care of any minor children. If you're unsure about your will or trust, turn to The Law Office of Scott C. Painter. Get help writing or rewriting your will!
Find a cost-effective solution to getting a simple will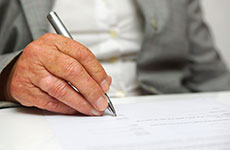 Have confidence that your will is legally valid with help from the experienced legal team at The Law Office of Scott C. Painter, P.C. If you're interested in a simple will, our legal team can draft one for just $25! You'll SAVE versus online forms that don't offer legal assistance. Our legal team can also help with living wills and power of attorney issues.
Could a trust be the right legal option for you?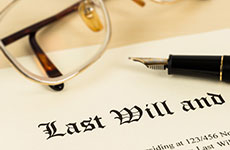 A trust is a legal entity that takes ownership of your assets and makes it possible for them to be administered in ways that are not possible with a simple will. A trust can help you avoid the probate process and, like a will, can ensure your estate is administered according to your wishes.
Whether you have many assets or few, it is generally a good plan to have a will. A will dictates how the things most precious to you are managed after death. A will determines:
Who receives your assets when you die Without a will or other plan—like a living trust—the Commonwealth of Pennsylvania (or state of residence) determines how your property will be distributed. This may not always be compatible with your wishes.
The executor After death, someone needs to handle your affairs and manage your estate. A will names an executor (a personal representative) to see that this task is completed to your specifications.
A guardian to care for children. A will is the only place to nominate a guardian for children. If you do not have a will, a court will decide who should care for the children.
A property manager to care for children's property. Assets left to children must be managed by an adult. The same is true if you have pets—you will want to name a caretaker.
A backup for your living trust or other estate plan A backup will provides a catch-all for any property that isn't taken care of by your living trust or other estate planning device.